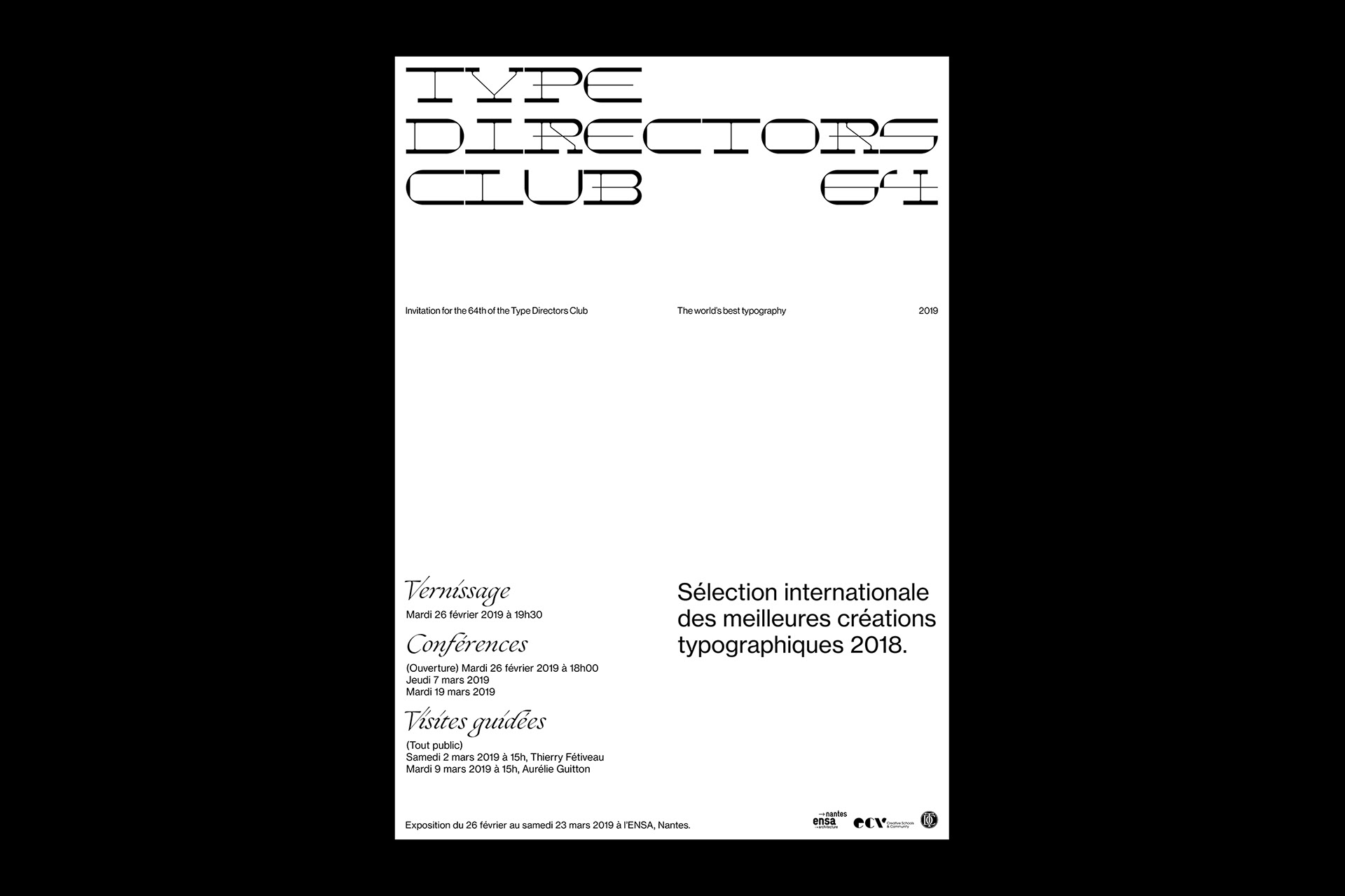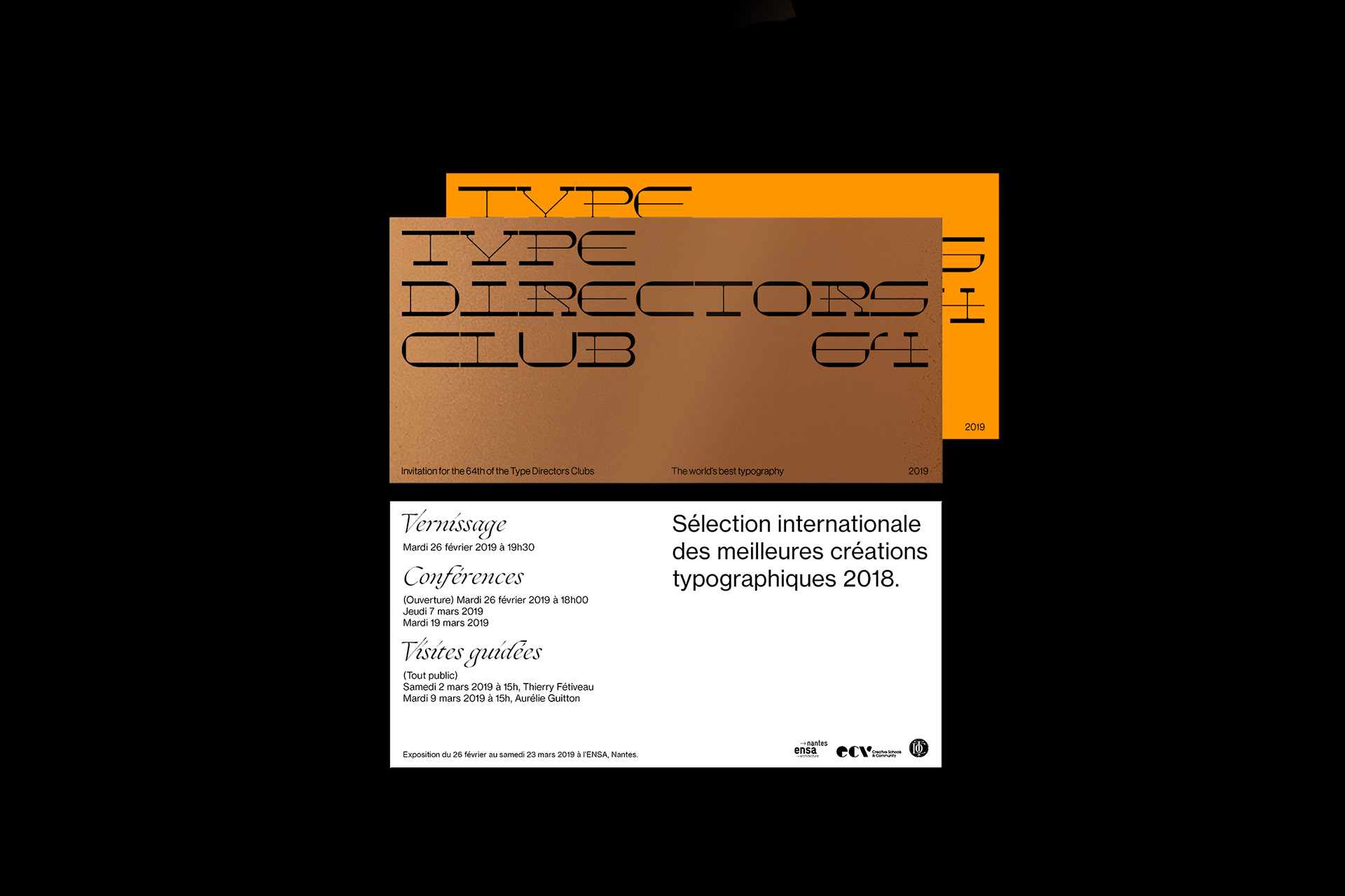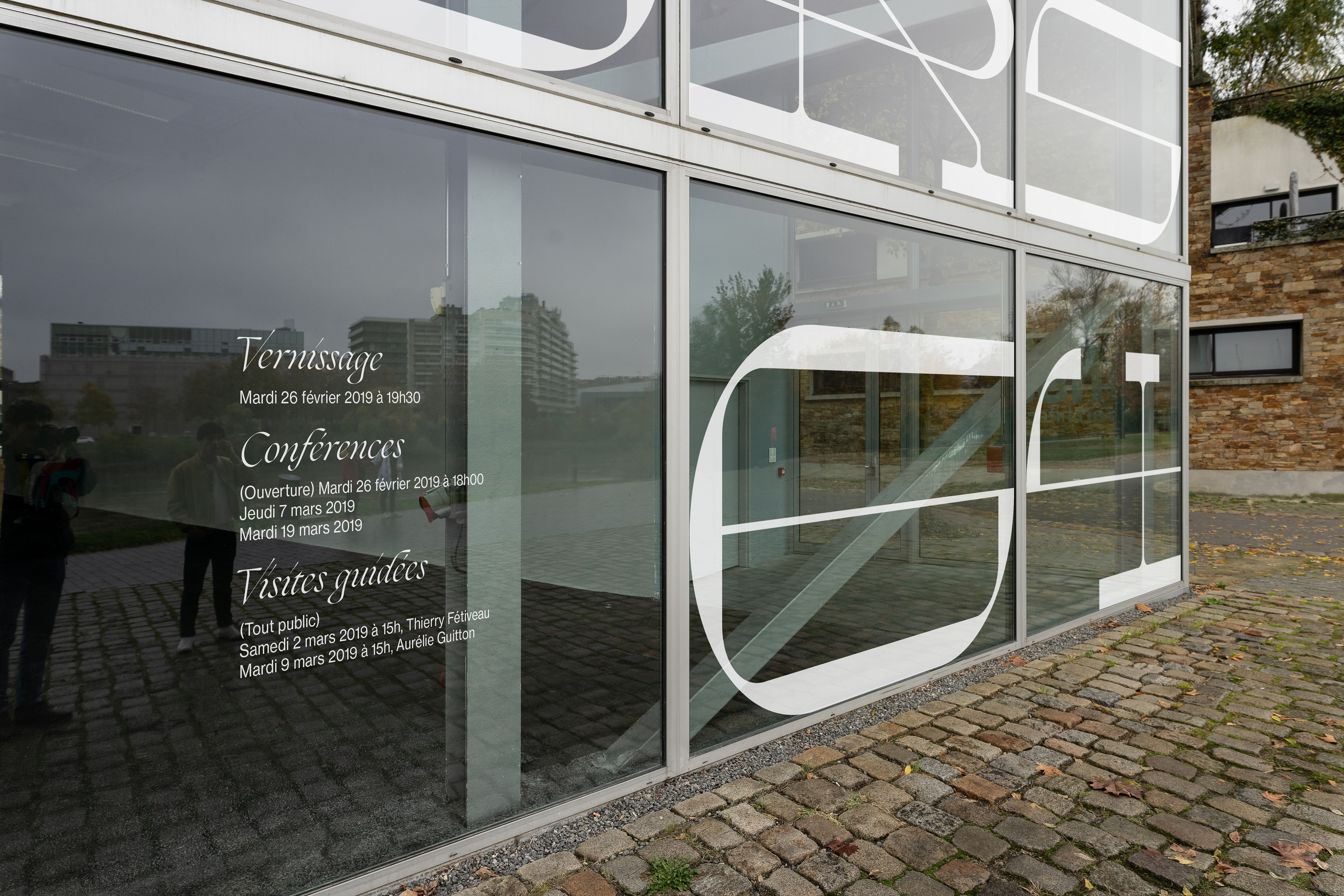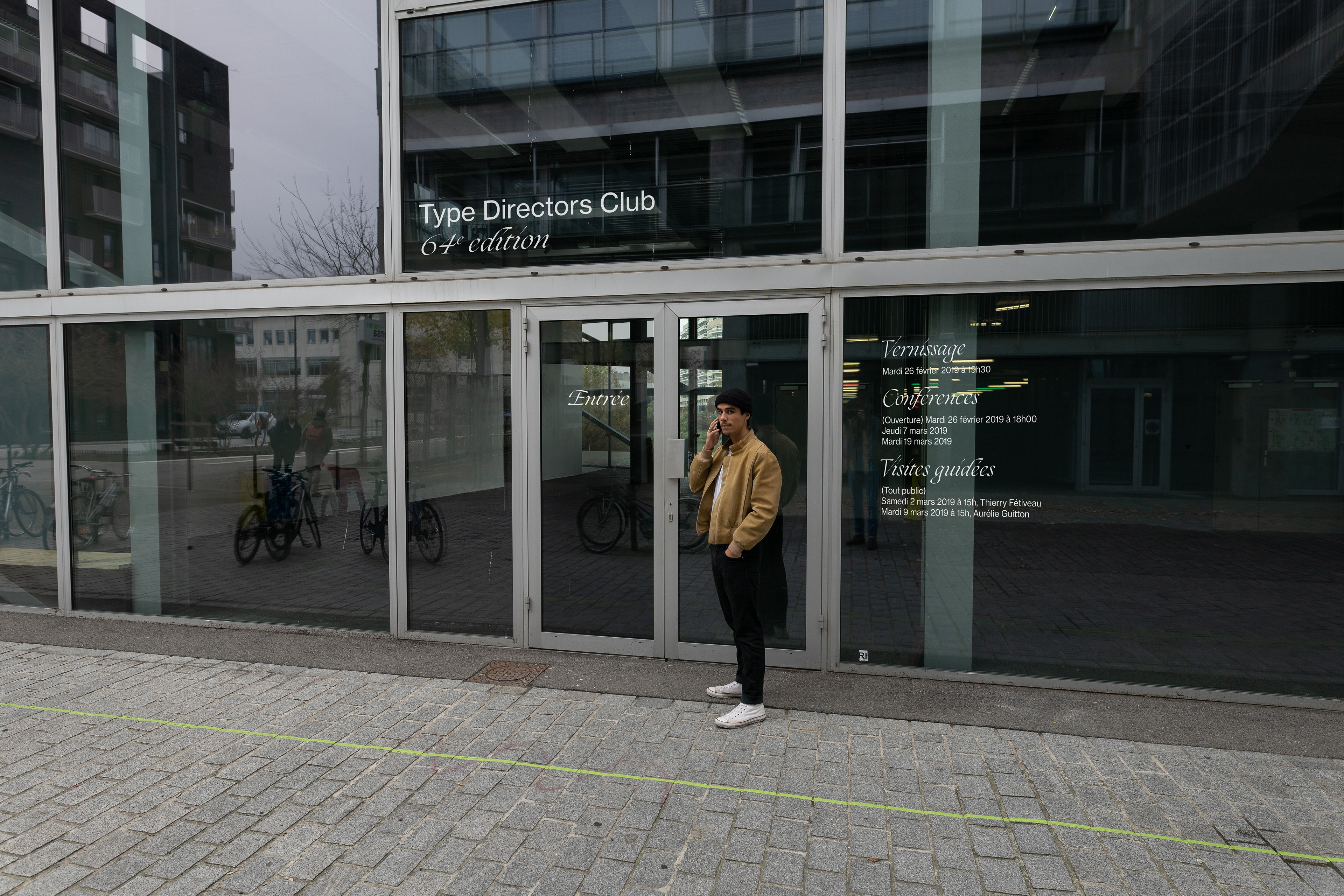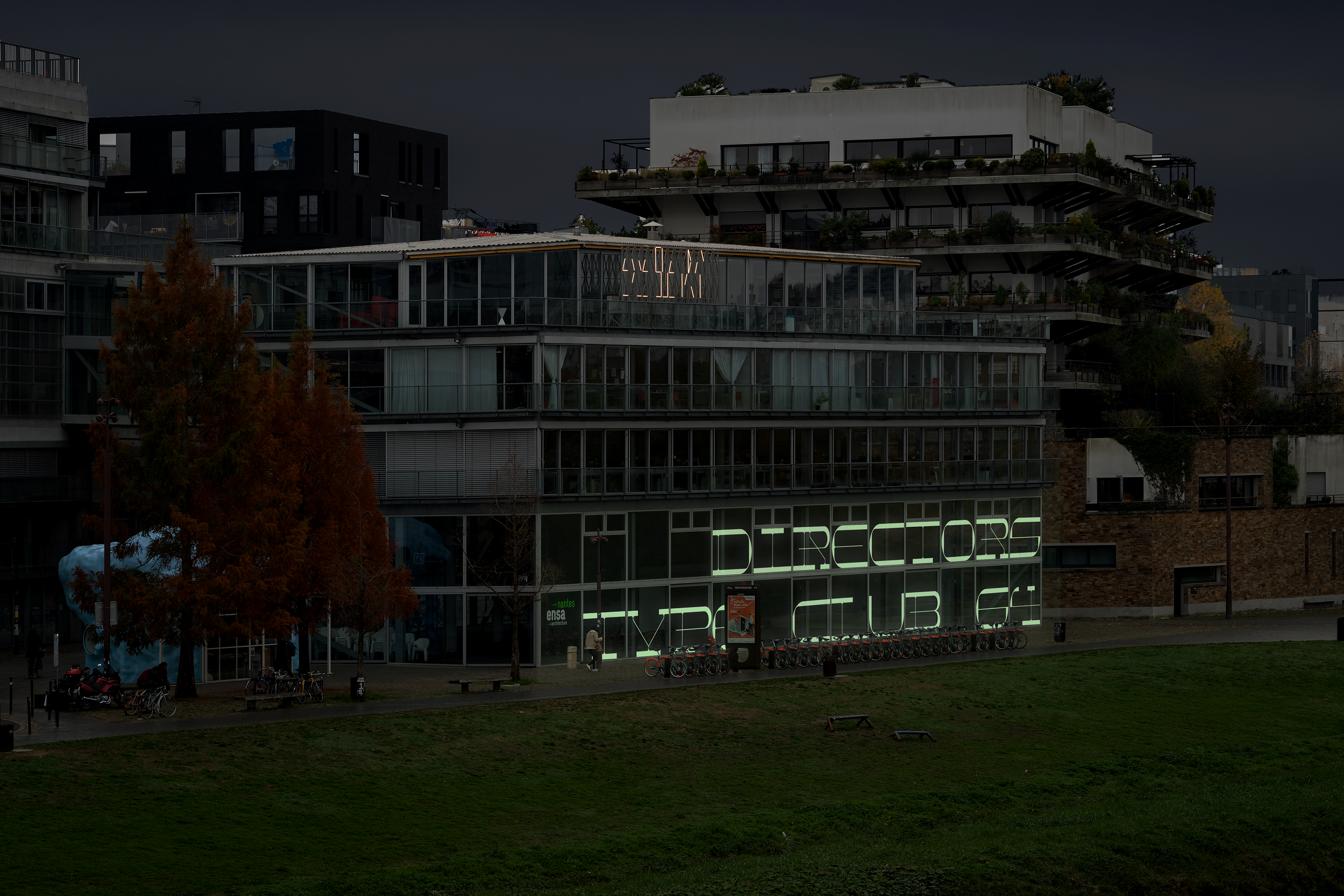 Typographie dessinée 

à partir des contraintes que nous impose le bâtiment de l'ENSA. 


Chaque caractère s'inscrit dans une vitre de la façade, l'architecture apparaît alors comme une grille.
 La typographie sur-mesure habille le bâtiment et devient ainsi l'identité graphique du TDC à Nantes.
Typography project drawn from the constraints imposed by the ENSA building. Each character 
is placed  in a window of the facade, the architecture then appears as a composition grid.
This tailor-made typeface covers the building and thus becomes the graphic identity 
of the TDC in Nantes.​​​​​​​
In collaboration with
Enzo Nicolas